Deliveroo management engaged SugarWiFi to create the Guest WiFi experience at their new central kitchen and dine in concept, Deliveroo Editions. The goal,  create a seamless WiFi experience for customers, using a social or form login. The Deliveroo Guest WiFi network couples Cisco Meraki Access Points with SugarWiFi Social WiFi Analytics and Marketing Software delivering a reliable and secure WiFi network for their customers.
Deliveroo aims to leverage Social WiFi Analytics to provide customers with the best possible "Click & Collect" experience.
"Deliveroo's goal is to provide a hassle-free dine-in experience where our customers can skip the queue and have over 30 high quality, fresh, yet affordable restaurants to choose from. SugarWIFI fits in perfectly with this model with their easy-to-access free Wifi for customers while enabling us to better understand our customers and tailor our services further." – Ashwin P, Manager – Deliveroo Editions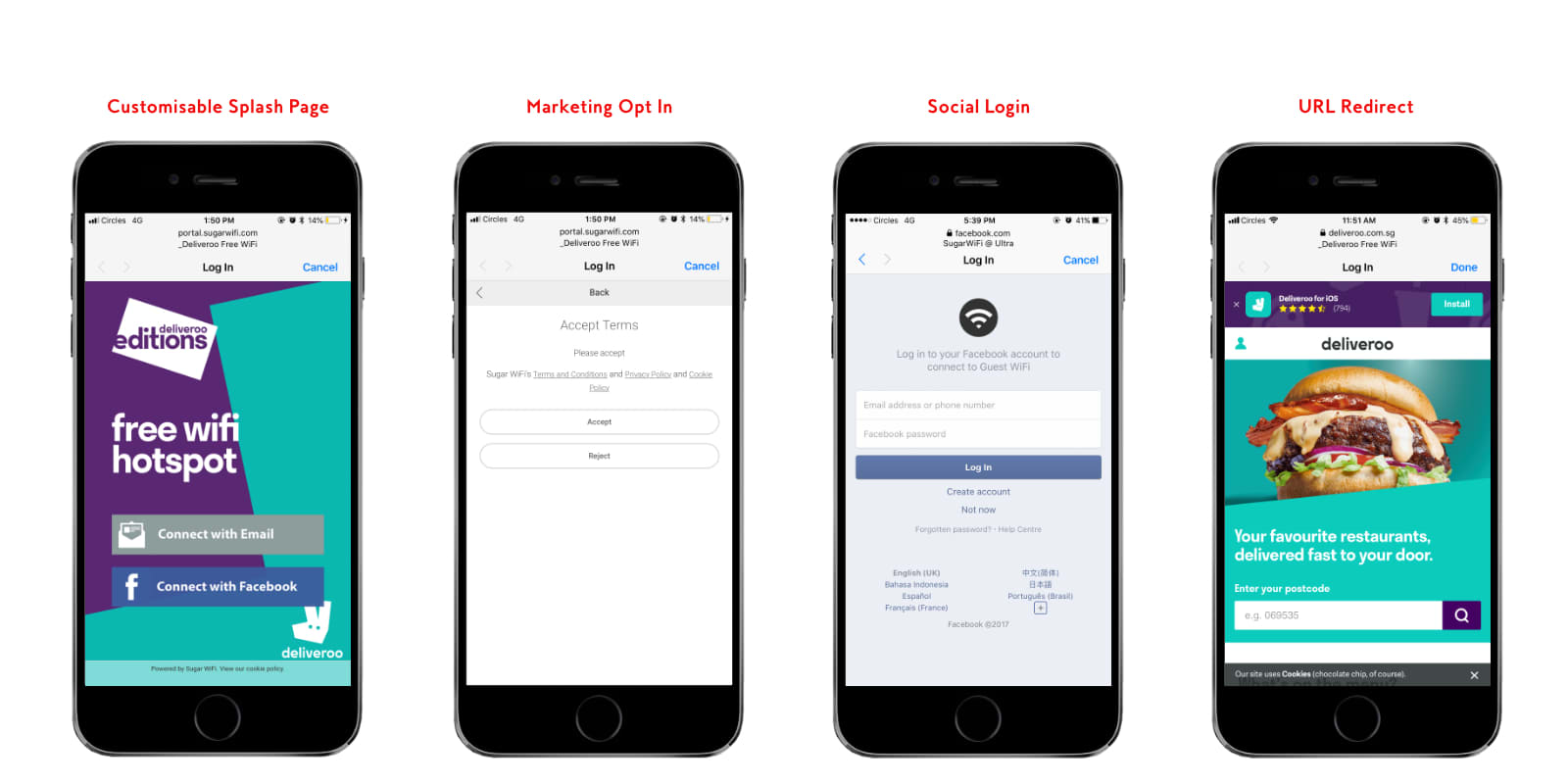 SugarWiFi Marketing helps Deliveroo bridge the offline to online marketing gap. Customers who log into the Deliveroo Free WiFi network are redirected to a specific promotional landing page or the correct store to download their app.
If you'd like to learn more about Deliveroo Editions check out their website.
Send us an email at hello@sugarwifi.com to schedule a free wifi consultation and dashboard demonstration.