SPH management engaged SugarWiFi to create the Guest WiFi experience at their chain of convenience stores Buzz.  The goal,  create a seamless WiFi experience for customers, using a social or form login. The Buzz Guest WiFi network couples Cisco Meraki Access Points with SugarWiFi Social WiFi Analytics and Marketing Software delivering a reliable and secure WiFi network for their customers.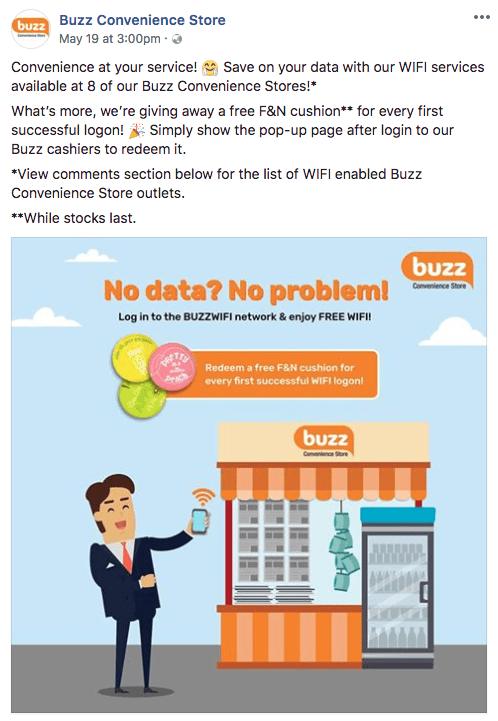 SPH aims to leverage Social WiFi Analytics to provide customers with an improved in-store shopping experience.
SugarWiFi Marketing helps SPH – Buzz bridge the offline to online marketing gap. Customers who log into the Buzz Free WiFi network are redirected to a specific promotional landing page.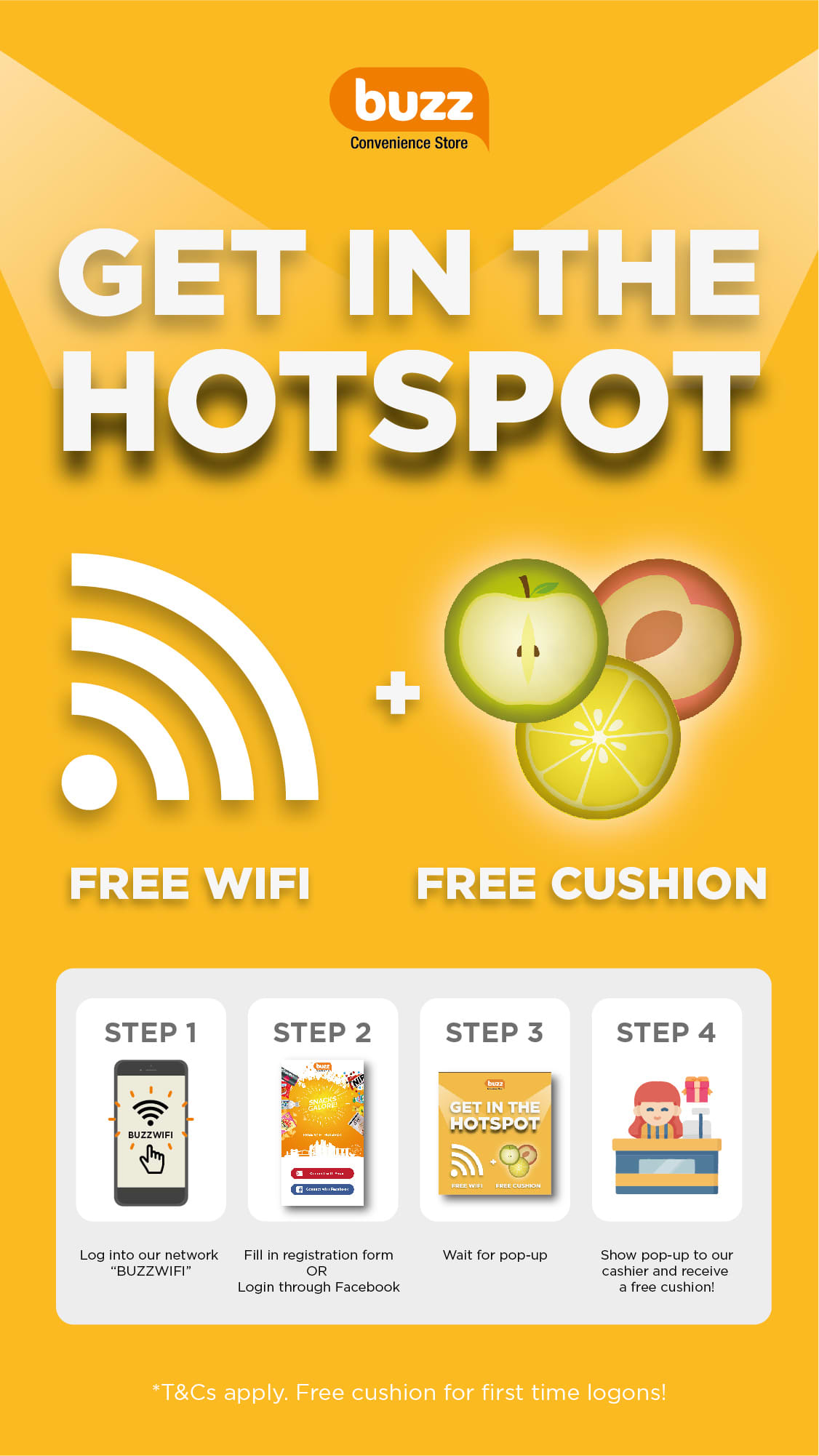 For instance, first-time guest wifi users are redirected to a specific landing. This who log into the WiFi receive a free F&N cushion.
If you'd like to learn more about Buzz convenience stores check out their website.
Send us an email at hello@sugarwifi.com to schedule a free wifi consultation and dashboard demonstration.