Spize restaurant management engaged SugarWiFi to improve the Guest WiFi experience at all their restaurant outlets across Singapore. The goal,  to create a seamless WiFi experience for customers, using a social or form login. The Spize WiFi network consists of 10 strategically place Cisco Meraki Access Points across all their 4 outlets. Sugar WiFi Social WiFi Analytics and Marketing Software delivers a reliable and secure WiFi network for all their restaurant customers.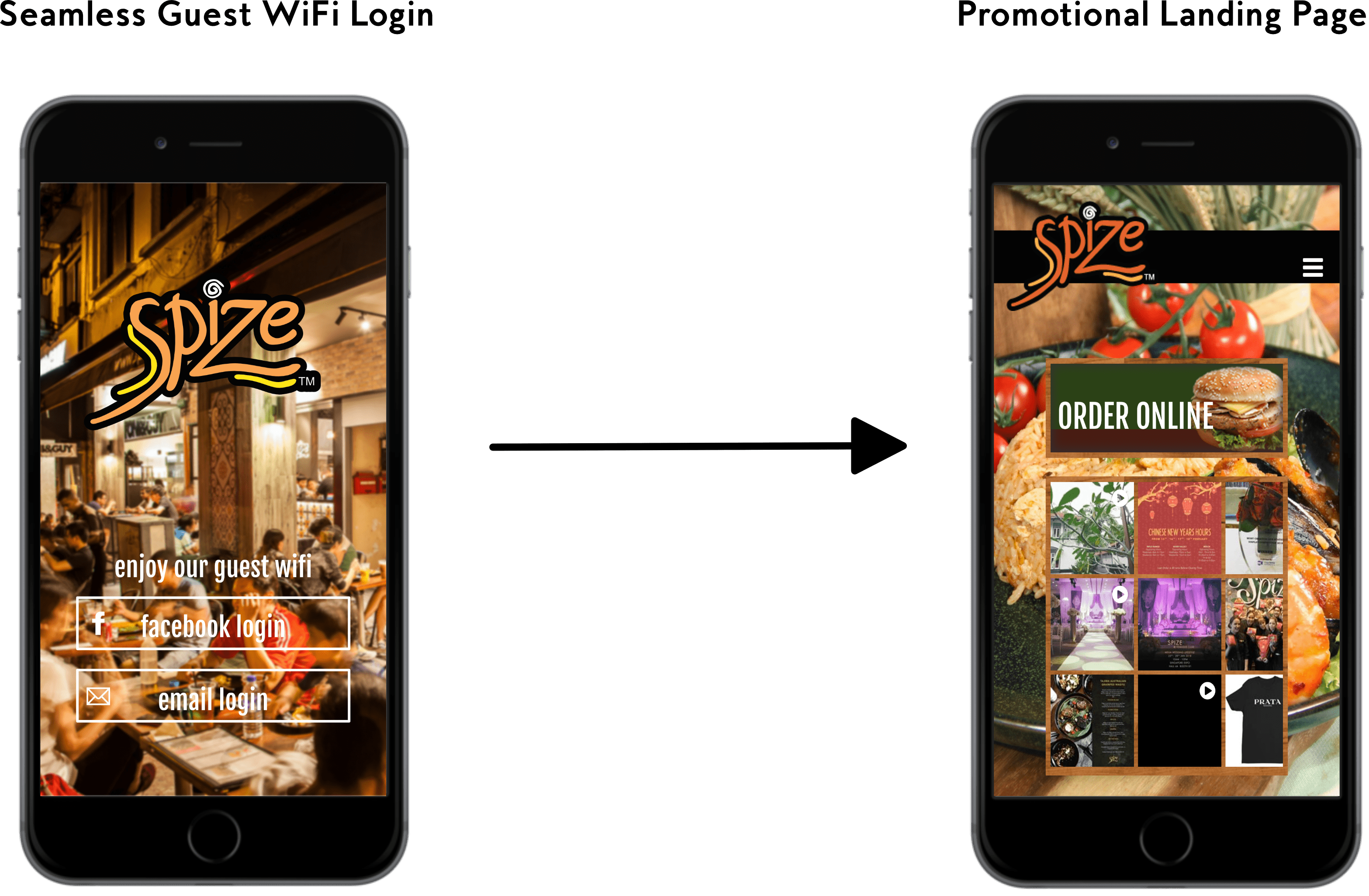 Spize aims to leverage Social WiFi Analytics to better understand their customer demographics and grow their email marketing database.
SugarWiFi Marketing helps Spize bridge the offline to online marketing gap that occurs at their restaurants. Customers who log into the Spize Free WiFi network will be redirected to a specific promotional landing page or their e-commerce website.
If you'd like to learn more about Spize Restaurants or make a reservation check out their website.
Simply, send us an email at hello@sugarwifi.com to schedule a free wifi consultation and dashboard demonstration.