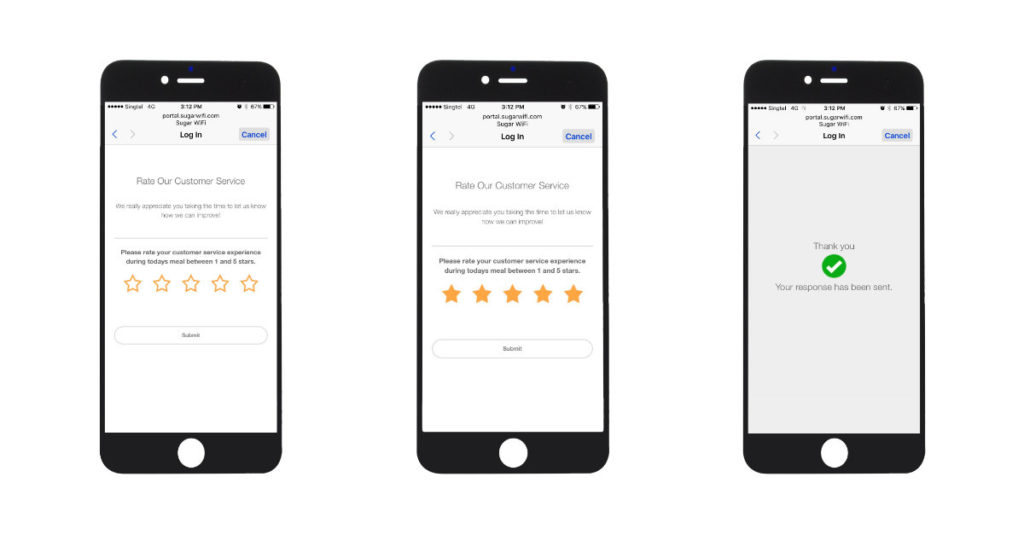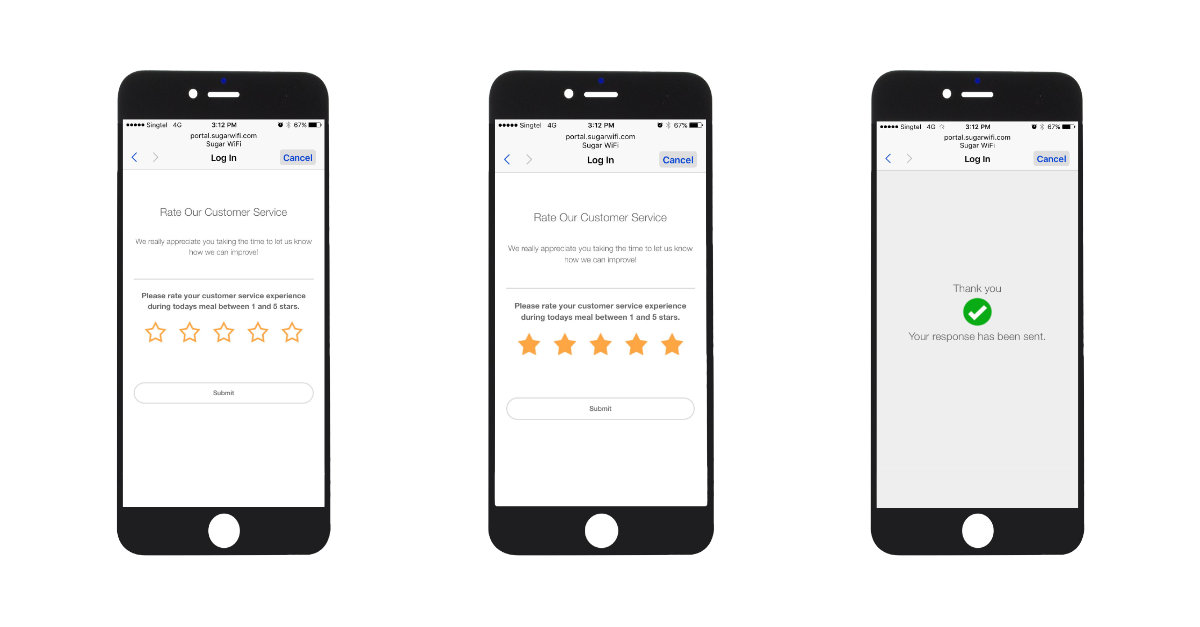 Ask Your Customers Any Question You'd Like
You will never know exactly what customers want unless you ask, right?
Collecting valuable information about your business from customers is crucial to improving the performance of your restaurant, café or retail store.
Surveys help businesses understand customer habits and improve marketing strategy.
Create a customisable survey for your customers to answer before accessing your Guest WiFi
Rate products out of 5 stars or implement multiple choice answers
Track survey results with the intuitive SugarWiFi dashboard